The UWE Team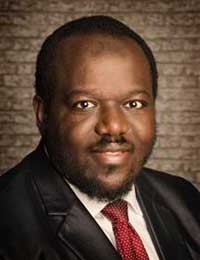 Professor Lukumon Oyedele
Professor Lukumon Oyedele is the Assistant Vice Chancellor, Digital Innovation and Enterprise at UWE Bristol. He is also the Director of the Big Data Enterprise and Artificial Intelligence Laboratory (Big-DEAL) and Professor of Digital Enterprise and Project Management at UWE Bristol. Prior to this, he was the Head of Division of Project Management and Sustainability Division at Queen's University Belfast (QUB). He also worked as a Senior Executive Director at Lahn Development (UK) Ltd and was a Project Director at a multinational company named Sagem SA, France/Nigeria. In terms of his personal research track-record, Professor Oyedele has received more than £18 million in research funding from various funding bodies (Innovate UK, EPSRC, Department for BEIS).
Dr Anuoluwapo Ajayi
A fellow of the Massachusetts Institute of Technology International Science and Technology Initiatives (MISTI), USA, and previously a visiting scholar at the University of Lorraine, Nancy, France, University of Eastern Finland, Kuopio, Finland, and University of Zululand, South Africa. He has over 17 years of experience in research, teaching, and administration at the Obafemi Awolowo University, Nigeria. He is interested in using techniques such as Artificial Intelligence, Big data analytics, IoT, optimisation, construction informatics, simulation and visualisation to solving critical and challenging problems in Construction, Energy, Education, and Health domains. He has over 40 publications in journals of repute and conference proceedings.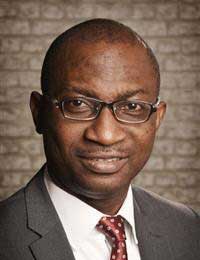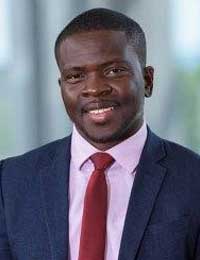 Dr Olugbenga Akinade
Dr Olugbenga Akinade has a PhD in Construction Informatics from the University of the West of England (UWE) Bristol. His research transcends knowledge boundaries through effective research leadership and industry engagement for delivering innovation with high-impact research to businesses. His cross-disciplinary research interests cut across Advanced Visualisation/Simulation using Building Information Modelling (BIM) and AR/VR, Machine Learning, Internet of Things (IoT) and Project Management. He has been actively involved in the application of emerging techniques in these areas to address real-life problems in the Architectural, Engineering and Construction (AEC) industries. This is evidenced in his direct involvement in the successful delivery of various research projects. With over 12 years of experience in research and teaching, he has published over 30 papers in reputable journals.
Dr Hakeem Owolabi
Dr Hakeem Owolabi's area of expertise is cross-disciplinary and cuts across two key knowledge domains namely, Project Analytics/Strategic Project Management and Digital Innovation. His competencies involve leveraging digital technologies like Big Data Analytics, Artificial Intelligence, Machine Learning, and IOT to gain valuable insights into day-to-day operational, business and project-related challenges. He is an expert in Project Analytics, Project Management, International Project Finance including Project Enterprise (PFI/PPP projects), Risk and Uncertainty Management and Governance in Public Procurement. He has more than 13-years of industry, teaching and research experience, including memberships with reputable professional associations like APM & IPMA. He has over forty (40) peer-reviewed articles published in highly-rated international journal publications, in addition to conference articles.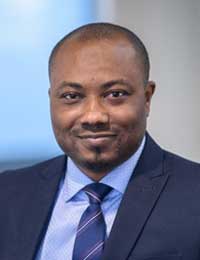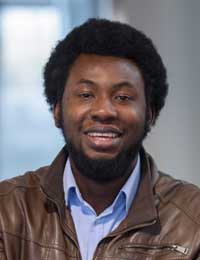 Dr Chukwuka Monyei
Dr Chukwuka Monyei is a research fellow on energy policy and sustainable decarbonisation in the University of the West of England, where he works as a researcher and consultant on issues pertaining to sustainable energy systems modelling, energy policy, energy security, energy poverty and adaptive climate change mitigation. Specifically, my research spans core electrical engineering, the social sciences and computer science and focuses on sustainable development, renewable energy systems, smart grid, applied artificial intelligence, energy efficiency and the design of public policy to help facilitate easy access to electricity and improvement in the resilience of energisation systems.
Dr Luo Xiaojun
Dr Luo Xiaojun obtained her PhD degree in Architecture and Civil Engineering in City University of Hong Kong. Her research interest includes Machine learning, Sustainable trigeneration, Evolutionary computation, Building energy management, Demand side management, Dynamic simulation of building systems, Control optimization of trigeneration system, Fault detection and diagnosis and Solid oxide fuel cell. She currently works in the Big Data Enterprise and Artificial Intelligence Laboratory (Big-DEAL), at the University of the West of England (UWE).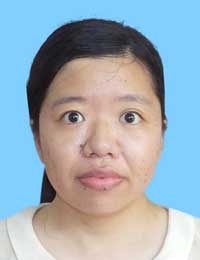 The TerOpta Team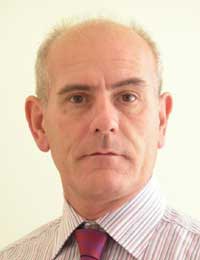 Michael Sharratt
Mike has held many senior Engineering Management roles in major telecoms companies, having started his career in optical systems over thirty-five years ago with Plessey, and has frequently been at the forefront in the commercial development of new, formerly unproven, technology and techniques. With a Masters degree in Telecommunications and three patents on optical system design to his name, Mike has wide experience of optical networking and of leading large multi-disciplinary teams to bring complex product developments to a successful conclusion.
Paul Callan
Paul graduated from Cambridge University with 1st Class Honours, and began work at GEC-Plessey Telecommunications in 1989. Since then, he has played a key technical role, frequently as team-leader, in the design and development of many advanced products, including several world firsts within Marconi's ground-breaking optical transmission product range. Holder of five patents in optical technology, Paul bridges the gap between industrial development and academic research, whilst retaining a strong emphasis on practical, commercial engineering solutions.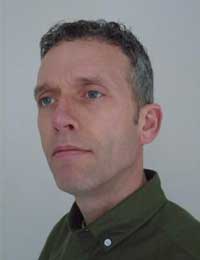 The Costain Team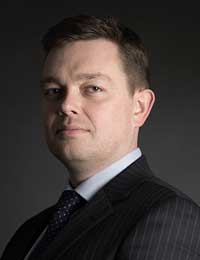 Tim Embley
In 2010 Tim was appointed Chairman by the Government's Knowledge Transfer Network to lead the Infrastructure research and innovation programme for the Modern Built Environment. This programme aims to stimulate research and innovation activities across this sector, working closely with government policy and funders, clients, industry and academia. He is currently Group Innovation and Knowledge Manager at Costain, responsible for their collaborative research and innovation programme. This is a significant investment, targeted at addressing customer's problems with solutions that reduce costs and improve performance. Formerly Tim was the Director of Constructing Excellence Infrastructure Forum, and a Director for the Built Environment Centre in the East Midlands. He recognises the importance of the localism agenda, to encourage small and medium sized business activity in the economy. As an industry champion, Tim strongly believes in creating an environment where innovation can flourish in a live commercial environment. Tim welcomes the Government's focus on innovation and plan infrastructure investment. This provides opportunity for the sector to embrace and deliver new solutions to address national needs.
Manuel Cortés Moreno
As a member of the Innovation and Sustainability Team at Costain, Manuel is committed to delivering sustainable engineering solutions across all sectors. Manuel's highly technical engineering background (Energy and Chemical Engineering - URJC), coupled with his master´s studies at the University of Edinburgh and infrastructure industry experience, means he has developed significant expertise in sustainability activities such as Life-Cycle Assessment, Carbon Management and Circular Economy solutions. Manuel is leading the development of innovative capabilities for the Green Energy Theme, which in the context of this project means the use of IoT to reduce carbon emissions and improve energy efficiency in buildings. He is currently working on a range of projects including: Innovate UK, BEIS and i3P.